Wolf Moon Lunar Eclipse Sound Bath
January 12 7:00 pm

-

9:00 pm
Come experience portals of the accelerated energy shift, deep clearing, new beginnings and blessing on the first Full Moon Eclipse of 2020
Join Us for a Surround Sound Multiple Healer Wolf Moon Lunar Eclipse Sound Bath Experience Unlike Any Other!
Vibrate every cell in your body and leave feeling amazing Sunday January 12th at the Wisdome amazing 360 art visual dome. Come let go of all that no longer serves you and manifest the best life ever.
This is the first Full Moon Eclipse of 2020 amplifying our deepest heart's desires .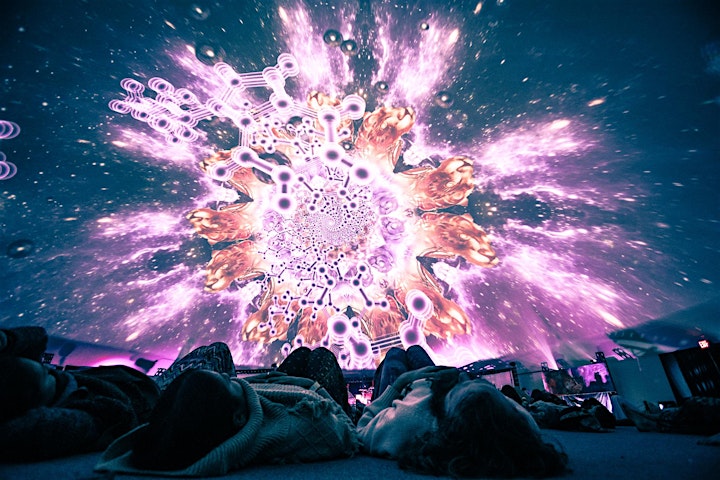 Come take a refreshing deep journey through the healing art of sound.
Sound Bath is an acoustic sound healing journey that relaxes the body, clears the subconscious, calms the mind, and activates your body's natural healing systems. Bring a blanket and pillow, and create your most comfortable space then lie down and let the cosmic vibrations wash away stress and all that no longer serves you. We use a wide variety of ancient sound healing instruments, including planetary tuned gongs, crystal singing bowls, Tibetan bowls , and more to create a sound healing experience that will vibrate and activate every cell in your body, leaving you feeling refreshed and rejuvenated. Ana and her Sound Healing team create a chamber of healing vibrations , that revitalize the mind ,body and spirit leaving you feeling amazing.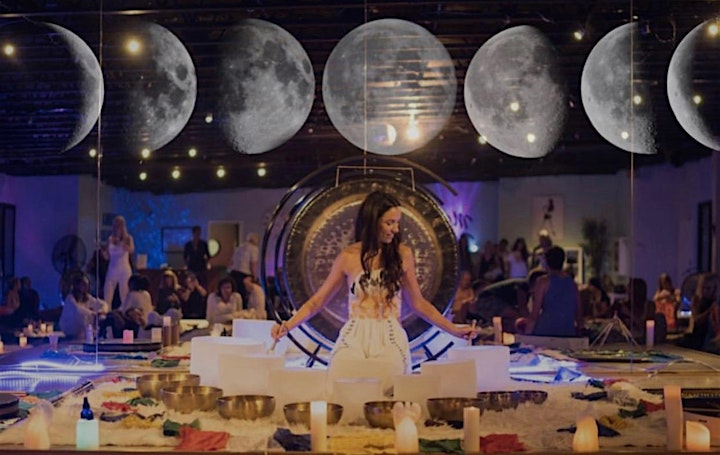 Sound healing is so effective because it influences our emotional bodies as well as our physical bodies. Different sound vibrations interact with our physical and energetic bodies in beneficial ways:
Activates Higher States of Consciousness
Unlocks Blocked Emotions
Relieves Anxiety and Stress
Induces Complete Relaxation
Promotes Deep Meditation
Heightens Clarity
Improves Ability to Concentrate
Relieves Insomnia
Decreases Depression
Normalizes Blood Pressure
Relieves Physical Pain
Release Emotional Trauma
WHAT TO BRING: this is a laying down experience. Make sure to create your most comfortable space. Comfy suggestions: blanket, pillow, water, crystals, yoga mat, eye pillow. Also, wear comfy clothes so you can relax.
GONGS: The gong vibrations impacts the body and its meridians. It releases blocks, reduces tension and stimulates circulation. The gong changes the feelings that are blocked by cutting the thoughts that sustain and recreate the feelings.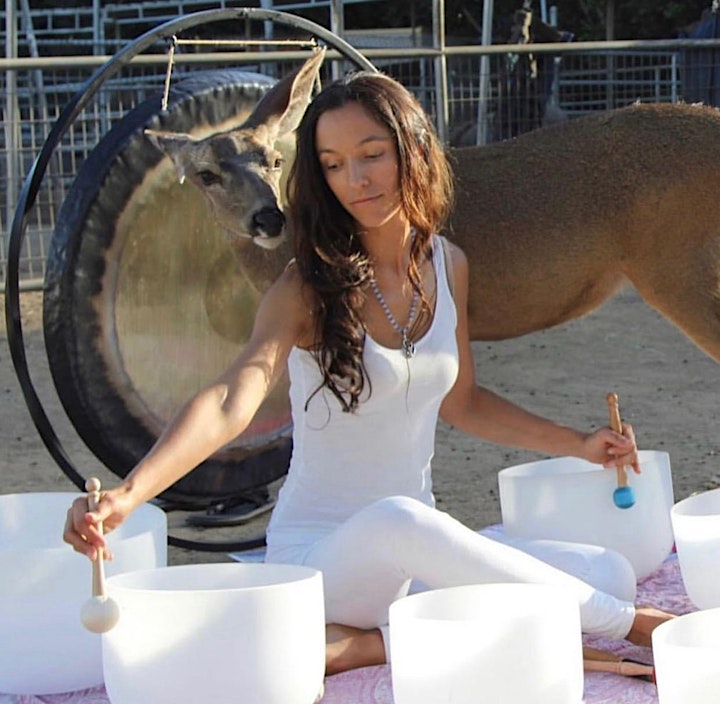 ABOUT THE FACILITATOR: Ana Netanel is an international wellness practitioner and instructor, specializing in the restorative and healing power of sound frequency and vibration. With over 20 years of experience studying, guiding and teaching Sound Healing, Sound Baths, Kundalini Yoga and Meditation, her approach is personal, empowering and uplifting. Ana recently shared Sound Healing on MTV and Grey's Anatomy. She also facilitated Sound Healing at the Girl Boss Rally in LA for international women leaders.