Dead In the Dome- Infrared Roses ft. Kimock, Porter, Constanten & Bralove
February 14 8:00 pm

-

12:45 am
Wisdome.LA & Kentyah present Dead In The Dome – The premier of Infrared Roses live ft. the music & art of Jerry Garcia & The Grateful Dead
Dead In The Dome 3.0: A Special Immersive Valentine's Day exploration of the music and art of Jerry Garcia and the Grateful Dead featuring an All-Star cast!!
Experience the mythical Grateful Dead Album "Infrared Roses" performed live from beginning to end + Greatest Hits played by an all-star cast including original producer Bob Bralove, plus Grateful Dead core family members Tom Constanten, Steve Kimock, George Porter Jr., Wally Ingram and Papa Mali on vocals.
This is a one of a kind Valentine's Day Weekend show where we dive deep into the theme of "Love & Roses" exploring music and art of Jerry Garcia and The Grateful Dead.
Jam out to a mind-bending array of 360-degree VR format custom visuals using Jerry Garcia's original art and the work of renowned Burning Man visionary artist and Grateful-dead VJ, Android Jones. Join 500 other Los Angeles Grateful Dead Fan's in massive dome theater for one of LA's best Dead events!
Experience an interactive and immersive Dead Head playground featuring world class jams, mind-blowing visuals, a Shakedown Street, vendors, food and surprises!!!
The Show Features
All-Star cast of Musicians & Grateful Dead Family Members
Eye-popping custom visuals of Jerry's Art projected across a massive 360 dome theater
"Love & Roses" Themed dancers
Performance artists and DJ's
Visionary Performance Artist Aaron Axelrod and Melting Rainbows (Add-On Ticket)
THIS IS A SPECIAL VALENTINE'S PROGRAM
Don't hesitate… reserve your seats now. This show will sell out
Infrared Roses All-Star Cast:
Bob Bralove
Tom Constanten (The Grateful Dead 67′-70′)
Steve Kimock
George Porter Jr.
Wally Ingram
Papa Mali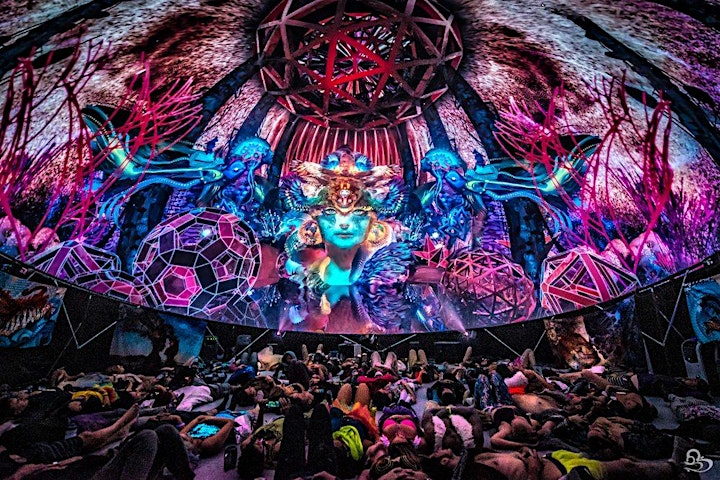 Dead In The Dome: Infrared Roses Program – Friday Feb 14th
8:00pm: Venue opens for Samskara Exhibition, VIP Lounge & Vending areas
9:10pm: VIP Zone & Concert Dome Opens
9:30pm: 1st Set – Infrared Roses Live Set
10:30pm-10:45: Intermission
10:45-12:00: 2nd Set – Love & Roses (Greatest Hits) themed Set
12:00-12:45: VIP lounge after party, vendor village food and drinks
EARLY BIRD TICKETS NOW AVAILABLE! SELECT YOUR SEATS!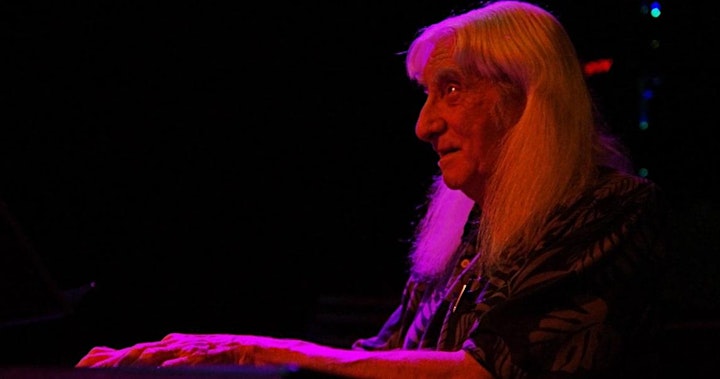 About Tom Constanten
Tom Constanten (TC) was inducted into the Rock and Roll Hall of Fame for his time as a band member of The Grateful Dead from 1967 – 1970. He has toured nationally and internationally on solo concerts and with countless bands including a recent world tour with Jefferson Starship. Constanten also studied classical piano and composition with composers such as Pierre Boulez and Karlheinz Stockhausen. He has taught as Professor of Music at New York Sate University in Buffalo, San Francisco Art Institute, and lectured and performed as Visiting Artist at Harvard University. He was named Maestro of the Year by the California Arts Council and was invited to participate in the Smithsonian Institute's celebration of the 300th Anniversary of the Piano.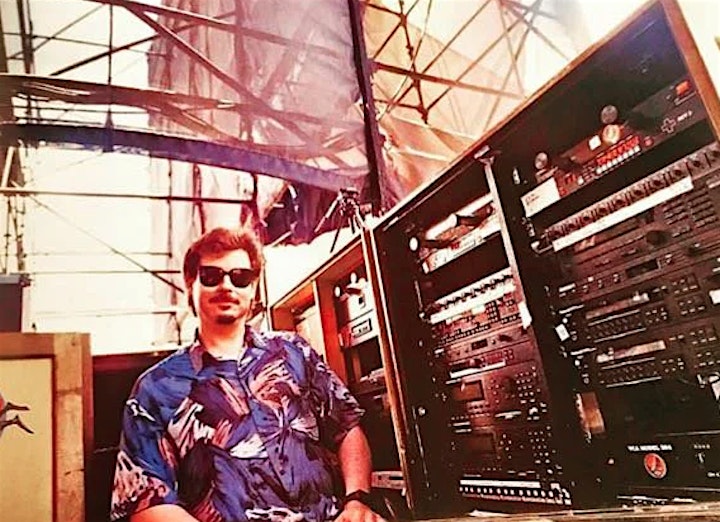 About Bob Bralove
Bob Bralove is an auxiliary keyboard–synthesizer player who worked as a sound technician with Grateful Dead from 1986 -1995. In addition to his songwriting, producing, and MIDI programming activities for the Grateful Dead, Bralove is known for his performing and designing with the Grateful Dead and the avant-garde "Drums and Space" segments of their live shows with the Rhythm Devils.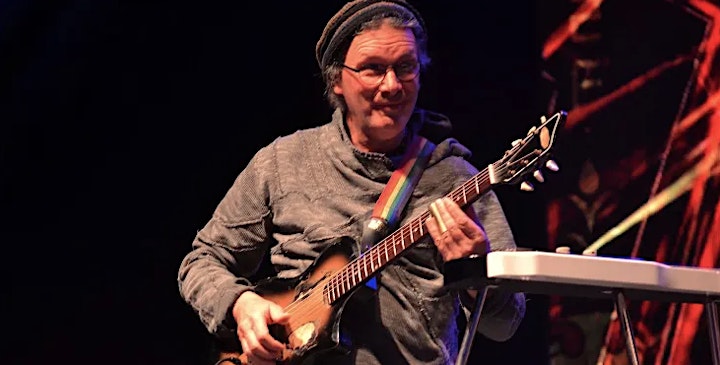 About Steve Kimock
Steve Kimock has proved himself a master of fluid improvisation for over four decades, in the process inspiring music fans with his transcendent guitar speak voiced through electric, acoustic, lap and pedal steel guitars. He has toured and recorded with many Grateful Dead-themed bands, some of which include Keith and Donna Godchaux's Heart of Gold Band (1979–80), Bob Weir's Kingfish (1986), Merl Saunders and the Rainforest Band (1990–91), He was also a member of the Rhythm Devils in 2006, a supergroup formed by Grateful Dead drummers Bill Kreutzmann, Mickey Hart, and Mike Gordon of Phish.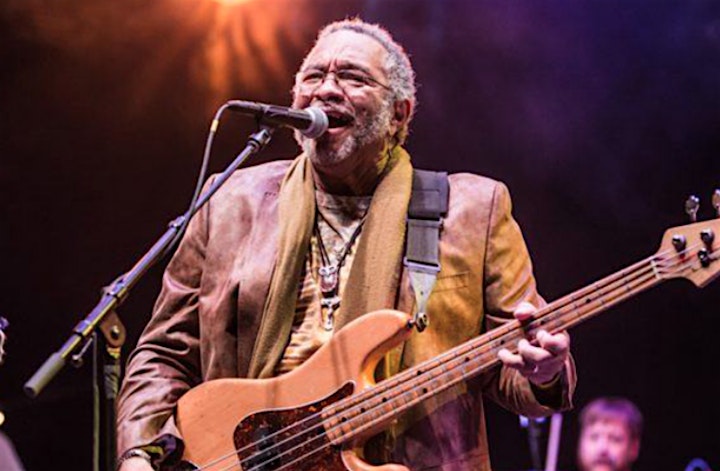 About George Porter Jr.
George Porter Jr. has been an iconic bassist that started out in the '60s with a simple placard, "Have bass, will travel," George Porter Jr. was already a Deadhead at heart and has gone on to become one of America's finest bass players. From a young age, George's willingness to learn, listen, and play with any and all led him to more mature and talented players, each leaving their imprint ingrained. His humble philosophy of being "who you need me to be," when it comes to playing, led Porter through a plethora of experiences, top-level musicians and times too many to even imagine, ultimately shaping whom one day would become the recipient of both the Grammy Lifetime Achievement Award and "the nod" from the Grateful Dead.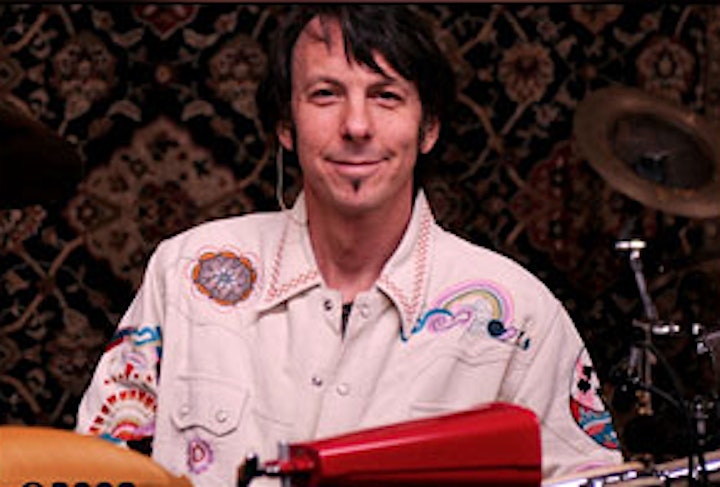 About Wally Ingram
Wally Ingram is an American drummer and musician. He's been a favorite of everyone from Sheryl and Eric Burdon to Jackson Browne, Bonnie Raitt, David Lindley (with whom he and fans alike enjoyed a long collaboration), James Taylor, Warren Zevon, Crosby, Stills & Nash, Bruce Hornsby, Shawn Colvin, Jennifer Wanres, John Trudell, Tracy Chapman, Crowded House and was one of the members of the popular Grammy-nominated band Timbuk3.
About Papa Mali
Papi Mali is an American record producer, guitarist, singer, and songwriter who grew up in Shreveport, Louisiana. Papa Mali's latest album is Music is Love, released in 2015 is produced by veteran roots producer John Chelew on the 429 Records label. Music is Love features drummer Johnny Vidacovich, Bassist Casandra Faulconer and features Mike Dillon and Dave Easley on backing vocals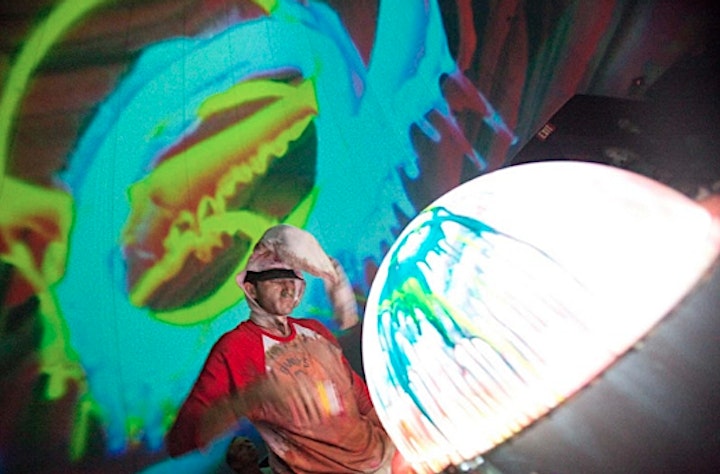 Plus, Melting Rainbows Interactive Art Show
A SPECIAL MELTING RAINBOWS PERFORMANCE WILL BEGIN AT 8:00 PM THIS IS AN ADD-ON TICKET AVAILABLE AT CHECKOUT!
Melting Rainbows is a multi-faceted art project conceived by visual artist Aaron Axelrod. It is part performance art, part video art, and part photography. Created out of the vacuum in the artists practice to not only create in the solitude and loneliness of a studio setting, but to feed off of the energy of a crowd.
Aaron Axelrod was influenced heavily by childhood fairy tales, psychedelia, and the occult; Axelrod is known for his unique use of the spectacle and aesthetic choices. A practitioner of vast disciplines including painting, installation, performance, sculpture and video art – Axelrod's work has been displayed internationally in galleries, museums and public spaces in cities across the globe.
MUSIC + ART!
Wisdome.LA features the amazing Samskara immersive art exhibition by Android Jones. Your ticket includes both the Dead in the Dome concert and the Samskara exhibition. We also have critically acclaimed psychedelic performance artist Aaron Axelrod and his Melting Rainbows show starting at 8:00PM.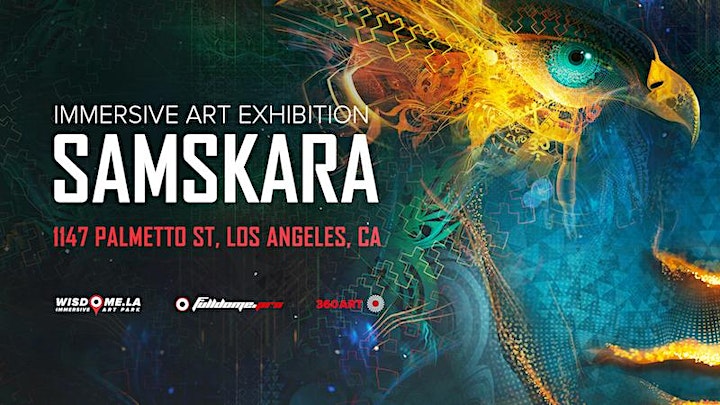 SAMSKARA Exhibit includes:
Immersive full dome experience
Art gallery featuring the works of Android Jones
Microdose interactive VR creativity zone
Multiple photography & selfie zones
What is SAMSKARA?
Samskara (sanskrit) is the scope of experiences which we collect through our life journeys: the infinite flow of feelings, actions, ideas, choices, and emotions. Good samskara is driven by positive experiences and deeds, while negative samskara is the result of evil or selfish thoughts and actions. Samskara allows us to experience inner conflicts, conflicts between people, nations, religions, and generations, through which we evolve to a more industrial world and end up with complete destruction… but total devastation clears the path for rebirth and revival, and the eternal quest for light, magic, goodness, and harmony in better, more spiritual, realms. You make the choice…
PURCHASE YOUR TICKETS IN ADVANCE— THIS EVENT WILL SELL OUT!